Thyme Honey
---
Amber color
Pine honey
---
High nutritional value
Flower honey
---
Rich fragrance
Oak honey
---
Intense taste
M E L I N I K O N
is a new company in the field of beekeeping products, which focuses on their excellent quality and refined packaging. As a subsidiary of
Melissokomiki Athinon S.A.
, which is active and has been a pioneer in the field of beekeeping for many years, we have the privilege of access to a wide range of honey and beekeeping products, of excellent quality and exclusively domestic production.
Thyme honey is a honey that stands out thanks to its intense aroma and intense sweetness. It is mainly produced on islands and makes up about 10% of the total honey production in Greece. It has antiseptic, healing and tonic properties, amber color and belongs to the category of flowers. Thyme crystallizes in 6-18 months from the day of collection.
Available in 450gr and 700gr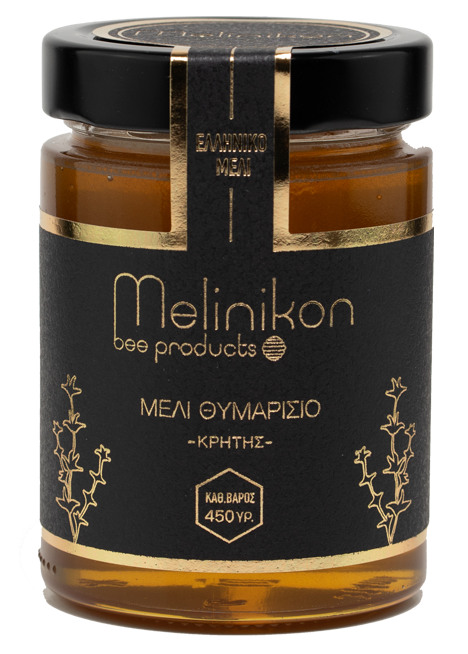 Pine is the most important beekeeping plant in our country, since 65% of the total honey production in Greece is produced by pine. The nutritional value of pine honey is particularly high thanks to the large number of minerals and trace elements it contains. Magnesium, calcium, zinc, iron and copper are some of the minerals and trace elements found in its composition. It is a honey with mild sweetness and special aroma, which contains fewer calories than other honeys and color that varies between light and dark brown. Pine honey is classified in the category of honeys and any crystallization is created 12-18 months from the day of its production.
Available in 450gr and 700gr
In spring, bees collect nectar from the various flowers of the season and create our well-known flower honey. The flower is one of the sweetest honeys, has a soft taste and very intense aroma thanks to the variety of flowers it contains. Crystallizes after 1-5 months.
Available in 450gr and 700gr
Oak is a tree tall and perennial that we find in lowland or mountainous areas. It gives a very dark honey, almost black. Undervalued for many years, oak honey has now found its place. It charms more and more those who like the intense flavors and is one of the richest honeys in trace elements. It crystallizes after a long time until never.
Available in 450gr and 700gr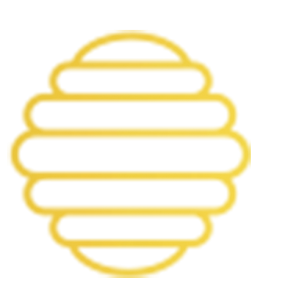 Our main concern is the absolute satisfaction of our customers through the top and stable quality of our products.
Our products are for Wholesale sales.